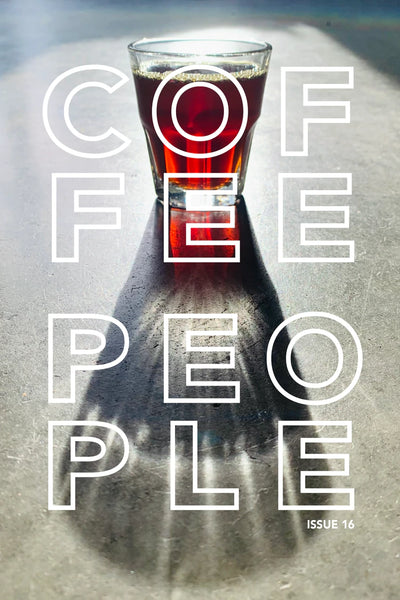 Bright: Coffee People Issue 16
Issue 16 / BRIGHT
This zine is filled with brightness - from acidic flavor notes to connecting with others over a coffee to finding balance in the Vernal Equinox. This zine includes three commissioned articles about different forms of brightness, as well as the usual vibe - submissions of art, poetry, photography, writing, illustrations, and creations by coffee people around the world. 
If you're feeling ready to be done with winter and happy to welcome longer days, this zine is for you. 
Pages: 100
Size: 6x9"
Contributors: 42+
Add-in: Coffee People Zine Sticker
Featuring:
Small Biz Features (Sponsored by Oatly) : Afterglow Coffee Cooperative, Turntable Coffee Counter, Amanecer Co. Coffee, Java Love Coffee Roasting Co, Bright Vibe Coffee
Sponsors:
Pacific Barista Series, Torani, Oatly, Acaia, Urnex, Onyx Coffee Lab, La Marzocco, GH Grinding & Brewing Solutions, Created Co.