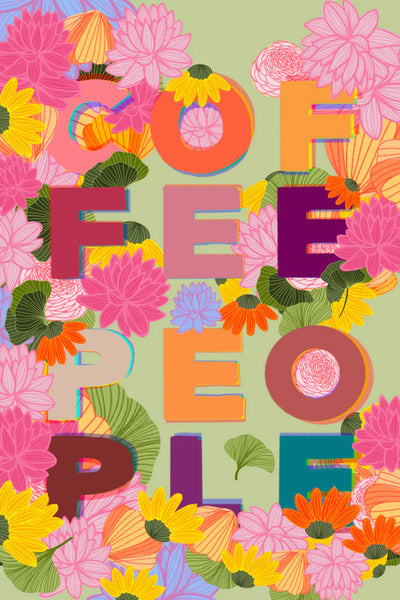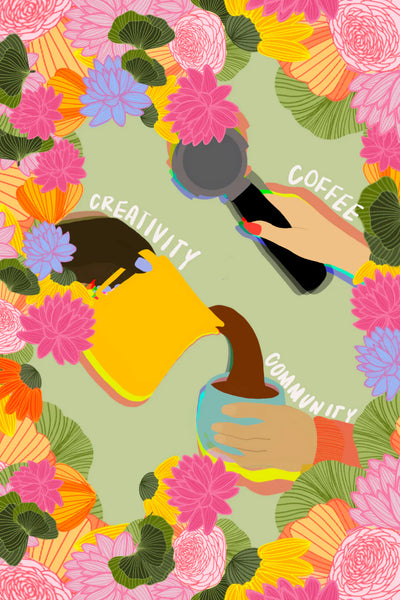 Floral: Coffee People Issue 17
ALL THE FLOWERS!!! This zine is filled with florality - from aroma notes in coffee to big burst bouquets to flirting with the flowery language of flowers and coffee. This zine includes four commissioned articles/essays with interpretations on what FLORAL can mean, a link to Coffee People Music / Volume 11, a list of Coffee/Flower Shops, a story about how coffee producers are using beekeeping to diversify and strengthen their farms, as well as the usual vibe - submissions of art, poetry, photography, writing, illustrations, and creations by coffee people around the world. 
If you're feeling petals, pomp, and pops of color, this zine is for you. 
Pages: 104
Size: 6x9"
Contributors: 43+
Add-in: Coffee People Zine Sticker

Featuring:
Small Biz Features (Sponsored by Oatly) : Dandylion Coffee, Pollen Coffee + Flowers
Sponsors:
Pacific Barista Series, Oatly, Baratza, Café Imports, Atlas Coffee Importers, GH Grinding & Brewing Solutions