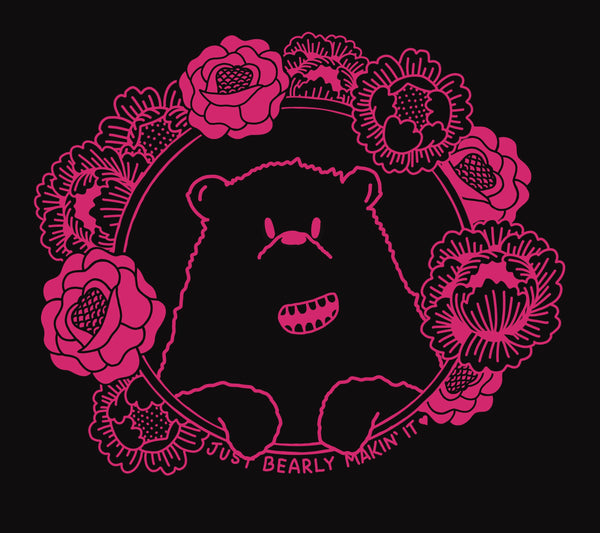 Just Bearly Makin It Framed Print
on display now at Morning Times!
Framed, hand-pulled silk screen test print on cotton pellon - printing and art by Ambear / Raleigh, NC (@amberinjp on Instagram)
 TO PURCHASE THIS PIECE: 
1. Complete your purchase here and choose "PICK-UP IN STORE" at check out.
2. Show your purchase confirmation to the Barista on duty at Morning Times.
3. Staff will remove the artwork for you if you would like to take it home right away.
4. If you prefer to take it home another time, please send an email to: itsmunjo @ gmail.com   to arrange a future pick-up date from Munjo Munjo (2 doors east at 20 E Hargett St.).
**GALLERY WORK IS NOT AVAILABLE FOR SHIPPING AT THIS TIME**