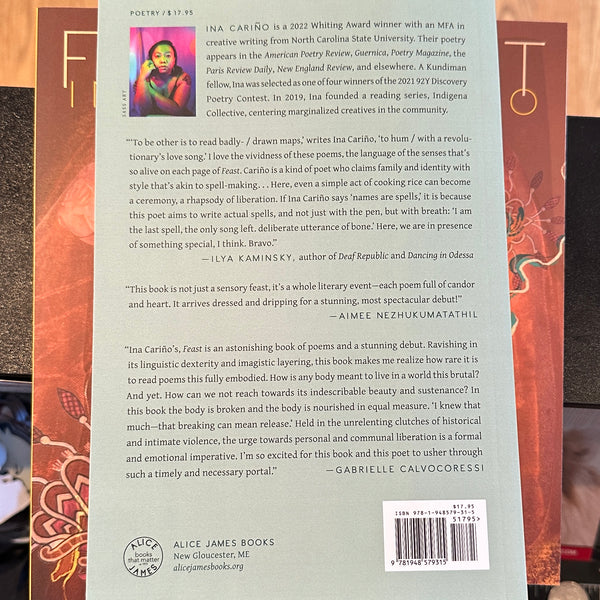 Feast
Winner of a 2022 Whiting Award in Poetry
Winner of the 2021 Alice James Award

At times located in the Philippines, at others in the United States, the speaker of these poems is curious about how home can be an alchemy from one to the other. Feast explores the intricacies of intergenerational nourishment beyond trauma, as well as the bonds and community formed when those in diaspora feed each other, both literally and metaphorically.

The language in these poems is full of musicality—another way in which abundance manifests in the book. Feast feeds its readers by employing lush sonics and imagery unafraid of being Filipino and of being Asian American.

Feast offers abundance and nourishment through language, and reaches toward a place an immigrant might call home. The poems in this collection—many of which revolve around food and its cultural significance—examine the brown body's relationship with nourishment. Poems delve into what it means to be brown in a white world, and how that encourages (or restricts) growth.